IA103 Introduction to Strategic Intelligence Analysis
February 22, 2024 @ 8:30 am

-

6:00 pm
Delivery Method: Virtual
Location: Online
Duration: 1 Day
Date: 02/22/2024
Time: 9:00 AM – 6:00 PM Eastern
This course introduces analysts to the historical context of strategic analysis through broader concepts of thinking and analyzing more strategic aspects. A key component of modern analytical investigations is the ability to collect and analyze multiple data sets and information sources to generate a holistic product. Introduction to Strategic Intelligence Analysis (ISIA) expands on the basic principles of strategic analysis explored in the Foundations of Intelligence Analysis Training (FIAT) while building a framework for real-world application and broader occupational contexts.
Key concepts covered in this course include:
• Understanding the process of strategic analysis
• Current trends
• Collecting, collating, and analyzing multiple sources of data
Note: Some of the concepts covered in ISIA are also covered in NW3C's four-day FIAT instruction; therefore, some of the material in ISIA can be duplicative for prior FIAT students.
Successful completion of this ISIA course in conjunction with the successful completion of IA 101 Foundations of Intelligence Analysis Training will count towards the basic 40 hour intelligence analysis course required to enter IALEIA's Professional Certification Program.
https://www.ialeia.org/accepted_classes.php

   Students who complete this course are eligible for 1.0 point toward the CECFE and 3CIA certifications.
Student Testimonials
"I conveyed what I learned about link analysis and social network analyses to my investigations so that those tools could be deployed in our ongoing investigations of data breaches and privacy violations." -Newark, New Jersey
"This class helped me to look beyond the subject and dig deeper into the data to look for other links and potential spin off cases." -Albuquerque, New Mexico
Mandatory 100% Participation
To receive a certificate upon completion of this course, the following must be completed:
• Score of 80% or above on post-test
• Complete all in-class exercises
Cancellation
NW3C may cancel any class for any reason and without notice. NW3C is not responsible for non-refundable travel accommodations lost or rendered moot as a result of a class cancellation.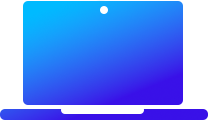 Closed captioning is always available to students. Live speech-to-text language translations to 100 different languages is also available. Contact support@nw3c.org if you would like this service.