FC201 Financial Records Investigative Skills
February 27, 2024 @ 9:00 am

-

6:00 pm
Delivery Method: Virtual
Location: Online
Duration: 3 Days
Date: 02/27/2024 – 02/28/2024
Time: 9:00 AM – 6:00 PM Eastern
This course builds on the concepts introduced in FC101 (FIPS) and FC105 (FREA), introducing investigators and prosecutors to emerging issues in financial crime. Topics include money laundering, analyzing large financial data sets, and managing large amounts of financial evidence. This course consists of a mix of lecture, discussion, and hands-on exercises. Students conduct a mock investigation that includes interviews, data analysis, and the construction of an electronic case file.
Key concepts covered in this course include:
• Money laundering
• Spreadsheeting skills
• Working with financial data
• Hands-on experience

    Students who complete this course are eligible for 1.0 point toward the CECFE and 3CI certifications.
Student Testimonials
"The skills I learned were invaluable in keeping track of the hundreds of invoices and identifying the same delivery dates. Also, due to the complexity of this case, flow chart skills were also necessary to keep track of all the subjects, vehicles, and locations." -Tacoma, Washington
"This class helped me to more accurately identify sources where evidence could be located and ultimately was. It prepared me how to approach my investigations by helping me to think more broadly than I previously did." -Indianapolis, Indiana
Mandatory 100% Participation
To receive a certificate upon completion of this course, the following must be completed:
• Score of 80% or above on post-test
• Complete all in-class exercises
Cancellation
NW3C may cancel any class for any reason and without notice. NW3C is not responsible for non-refundable travel accommodations lost or rendered moot as a result of a class cancellation.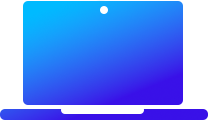 Closed captioning is always available to students. Live speech-to-text language translations to 100 different languages is also available. Contact support@nw3c.org if you would like this service.