CI101 Basic Cyber Investigations: Digital Footprints
February 7, 2024 @ 9:00 am

-

5:00 pm
Delivery Method: Virtual
Location: Online
Duration: 1 Day
Date: 02/07/2024
Time: 9:00 AM – 5:00 PM Eastern
This course introduces learners to the concept of digital footprints and best practices in protecting personally identifiable information (PII). Topics include limiting an individual's digital footprint, protecting privacy on social media, and the consequences of oversharing personal information, along with steps to take after becoming a target of doxing.
Key concepts covered in this course include:
• Current landscape
• Personally identifiable information (PII)
• Minimizing your digital footprint
• Social media
• Resources

   Students who complete this course are eligible for 1.0 point toward the 3CI and 3CIA certification.
Student Testimonials
"I am part of a special unit that addresses cold cases and acute missing person cases. This training enhanced my ability to digitally investigate a person's activities and helps me to communicate specific analytical needs to fellow investigators." -Anchorage, Alaska
"I am currently investigating a case of unlawful sexual intercourse and this training has been pivotal in the execution of my duties in so many ways. With the training I received, I was able to link the suspect to the victim using skills I gained from this course." -Brades, Montserrat
Mandatory 100% Participation
To receive a certificate upon completion of this course, the following must be completed:
• Score of 80% or above on post-test
• Complete all in-class exercises
Cancellation
NW3C may cancel any class for any reason and without notice. NW3C is not responsible for non-refundable travel accommodations lost or rendered moot as a result of a class cancellation.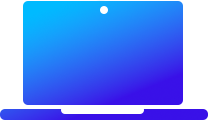 Closed captioning is always available to students. Live speech-to-text language translations to 100 different languages is also available. Contact support@nw3c.org if you would like this service.